Portuguese Courses Online
Despite the current COVID-19 restrictions, in order to keep us all safe and to keep on making the Portuguese language and culture for everyone, Escola de Línguas das Sardinhas continues to offer courses, but now on-line, via Skype.
The courses provide the same methodology as traditional face-to-face online classes but now include a larger digital component needed for distance classes for the safety of everyone!
We offer a relaxed atmosphere with qualified teachers and experienced in information technology in a digital environment.
To support online classes we offer a set of instruments in digital format: manuals for each level, PowerPoint presentations, games, music and other instruments to support the learning of the Portuguese language and culture.
We continue to support all those who are interested in taking the CIPLE, DEPLE, DIPLE, DAPLE, DUPLE, exams https://caple.letras.ulisboa.pt/exames regarding residence or Portuguese nationality.
European Portuguese - Online Courses
Autumn 2020 / Winter 2021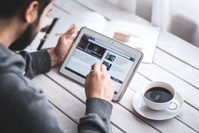 Online Intensive Portuguese Course by Skype
5 weeks (From Monday to Friday).
30 hours course.
An average of 2 daily hour workload.
In order to ensure quality service, these courses have a maximum of 4 students.
We provide a digital manual and other digital instruments to support online classes by Skype.
European Portuguese
Online Courses
2020/2021
European Portuguese - Online Course
A1 (30 hours) - Beginner
Mondays, Wednesdays & Fridays (15 days)
16:00-18:00 or 18:30-20:30 (GMT+1 ) PTR

from 23/11 to 23/12

(5 weeks)
€250
Special Offer
A1 + A2 = €400
European Portuguese - Online Course - 2021
A1 (30 hours) - Beginner
Mondays, Wednesdays & Fridays (15 days)
16:00-18:00 or 18:30-20:30 (GMT+1 ) PTR

from 04/01/2021 to 05/02/2021

(5 weeks)
€250
Special Offer
A1 + A2 = €400
European Portuguese - Online Course - 2021
A2 (30 horas) - Elementary
Mondays, Wednesdays & Fridays (15 days)
17:00-19:00 or 18:30-20:30 (GMT+1) PTR
from 08/02/2021 to 12/03/2021
(5 weeks)
€250
Special Offer
A1 + A2 = €400